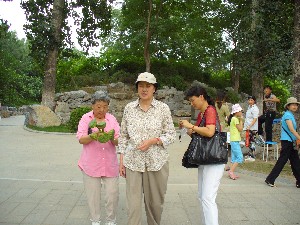 Judy and relatives at a Beijing Park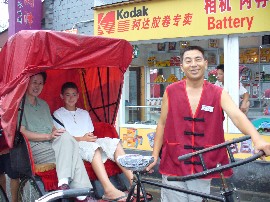 Judy finally takes a load off of her feet as she takes a tour of one of Beijing's old neighborhoods, known as Hutongs, with her grandson.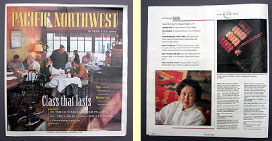 Chef Judy Fu was featured in the Seattle Times
Pacific Northwest magazine.
See link below for CNNGo feature: http://travel.cnn.com/explorations/eat/usa/50-best-chinese-restaurants-usa-145368?


CHINESE NEW YEAR ARRIVES JANUARY 28, 2017! THE YEAR OF THE ROOSTER.
Roosters are hardworking and ambitious (who else wakes up to wake everyone else?). Their deep-thinking, opinionated ways set off the Rabbit, but the Snake and the Ox are a-okay with the Rooster. If you were born in 2005, 1993, 1981, 1969, 1957, 1945, 1933, or 1921, get up extra early and head on down to Snappy Dragon!*
*(Well, not so early. Open at 11:00 a.m. Monday through Saturday, 4:00 p.m. Sunday).

2016 Best of Western Washington Winner!
After her six year winning streak came to a halt in 2014,
Judy Fu's Snappy Dragon repeats as winner of
King 5 Evening Magazine's Best of Western Washington's Best Chinese Restaurant!

Judy Fu's Snappy Dragon
Named One of the 50 Best
Chinese Restaurants in the U.S.
by CNN International's CNNGo.com (see link at left)
Well done, Fu-Ma!

Kid Sticks at
Snappy Dragon
Fun colors and topped with your favorite zoo animals, Kid Sticks are chopsticks on training wheels. They will get every last grain of rice or strand of noodle on your plate. They even work for adults. So toss the fork and pick up some Kid Sticks the next time you visit Snappy Dragon.
Snappy Totes
Snappy Dragon Tote Bags are available at Snappy Dragon. Offered in a variety of colors (we're partial to red), they are $10 each and are excellent for carting away Kid Sticks AND Judy Fu's Gourmet Sauces!!!